Trail Length: 1.9 Miles
Elevation Gain: 700 Feet
Note: the track down to Lake Lenore is an approximation – this trail segment was heavily damaged in the recent fire
Note: This trail was damaged (again) by the Bull complex fire.  It burned in 2010 and again in 2021.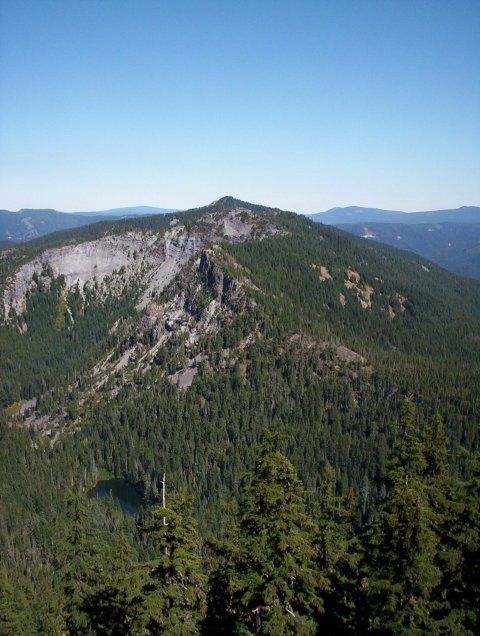 IMPRESSIVE HEIGHTS  photo: Zack Byerly
The Schreiner Trail 555 is no longer maintained all the way to Schreiner Peak.  Fragments of the trail  beyond the point of descent to Lake Lenore remain but are difficult to find and follow. The trail is tough and offers many views.  The link above leads to a map covering this trail.  There is no trail log at this time.  Lake Lenore is the end of the trail.  Although this trail and area has sustained fire damage over the last few years, it is still a beautiful area to explore.  The area has stated to re-generate and it is interesting to see the natural process of renewal – un-aided by man.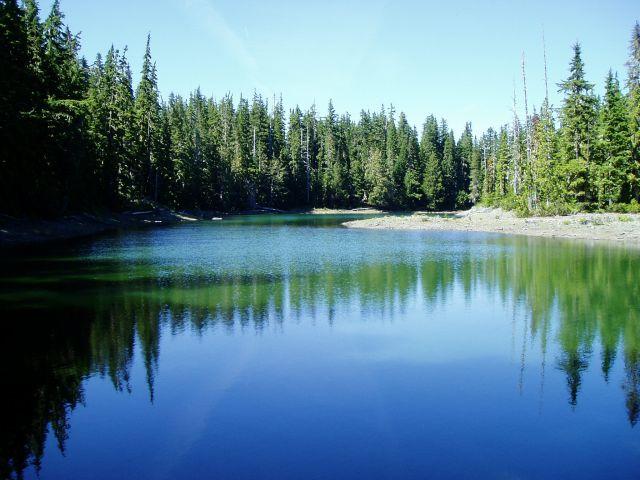 QUIET AND REMOTE, LAKE LENORE – PRE-FIRE

LAKE LENORE – POST FIRE

REGROWTH HAS BEGUN
Schreiner Peak was named for Prof. Fred J. Schreiner from OSU who spent time working up here in the 1930s doing fire surveys. Formerly it was called Pikes Peak, the highest point in Clackamas County proper, not shared with another County.