Trail Length: 0.4 Miles
Elevation Gain: 400 Feet
Note: This trail was damaged in the Lionshead fire.  It is currently inaccessible due to road 4220 being closed south of Olallie Resort.
A short side trail off the PCT just north of the Horseshoe Saddle Trail 712 junction with the PCT.  Climbs to the summit of Ruddy Hill.  Offers wonderful views.  This makes a nice side trip for PCT hikers or a half day adventure for Horseshoe Lake campers. A short and exceptionally steep trail.  A nice day when combined with a trip on the Gibson Lake Trail 708.
The route of the PCT on the map above is a little off.  The start of the Ruddy Hill trail is right on the PCT.  The PCT swings west to the base of Ruddy Hill and then continues north.
Was called Red Hill for it's red cinder crown.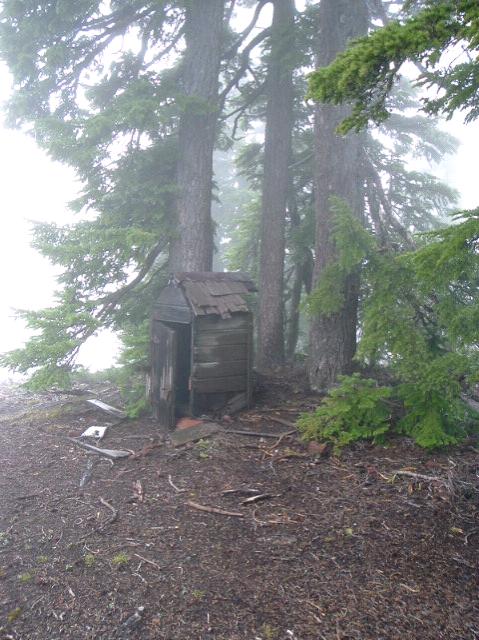 OLD PHONE BOX REMEMBERS THE RECENT PAST ON RUDDY HILL
See Olallie Scenic Area map.