Trail Length: 2.7 Miles
Elevation Gain: 900 Feet
Note: This trail was damaged in the Lionshead fire.
The info sheet contains a very detailed trail log.  All that we could add is that the trail from the powerlines to Fish Lake has been abused and turned into a four wheel drive road by disrespectful visitors.  Barriers have been created to limit this activity. You will need to climb over or walk around them. Other than that, the trail is a good one.  Most used from the Olallie end.  Was part of the Oregon Skyline Trail in the 1940s.
If you want to hike this from the west end, please be aware that there is a washout on the 4691-210 spur road at Squirrel Creek.  It is passable for high clearance vehicles, but passenger cars won't be able to get past this.  If you can't pass the washout, it is less than a mile to the trailhead from the washout.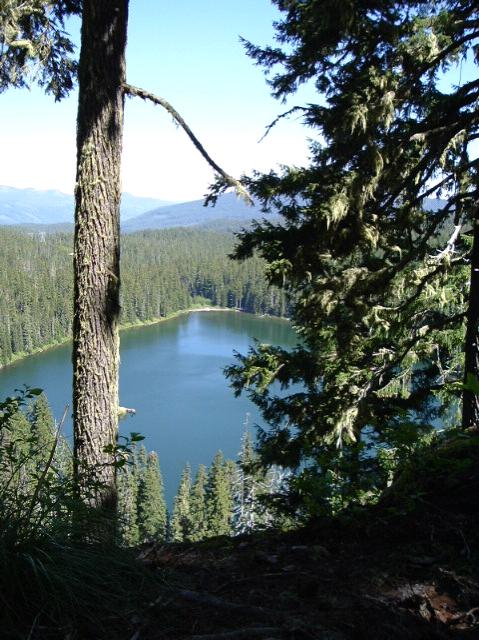 OVERLOOKING FISH LAKE AND THE UPPER CLACKAMAS COUNTRY