Trail Length: 4.5 Miles
Elevation Gain: 1000 Feet
The trail head is up the road about sixty feet from the parking area.  The "trail" at the parking area is a potty trail.  Vandals have taken or blown up most of the signs.
This under spoken trail travels a ridge offering some views and a variety of different ecosystems.  Most people use the upper portion only to access the Old Baldy trail eastbound towards Squaw Mountain.  A good family trail with good access and no significant hill climbs.
About a couple miles up the trail the route appears to end at a ridge top clearcut.  Continue along
the road along the ridge in the same direction you were heading and keep your eyes peeled for a trail departing the road on the left. If you start downhill and tending left on the road you have missed the
trail but continue because the trail crosses the road in the dip below and departs the road to the right.  There may be some signs or piles of rocks to mark these points.  Besides this the trail is easy to hike and follow.
Correction to info sheet at the link at the top of this page: At Mile 3.5 the trail has been altered slightly.  When you do come out at 4614, behind a large sign board, continue right along a gravel spur road for 200′ and the trail departs that road on the other side before crossing the creek.
The ATV damage at the beginning of the trail ends at the first road crossing.  Trail becomes much nicer to walk beyond this point.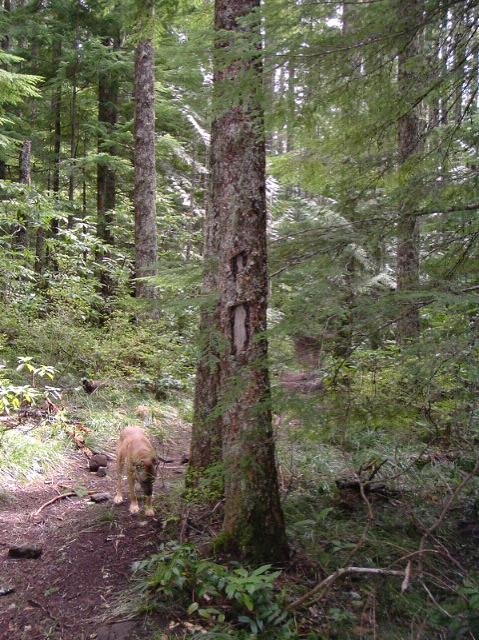 OLD BLAZE LEADS THE WAY ON THE FANTON TRAIL