Trail Length: 1.65 Miles
Elevation Gain: 900 Feet
Trail is accessed by way of Thunder Mountain Trail 543 or Baty Butte Trail 545.  A great trail and a great destination.  The mileage on the FS info sheet is incorrect.  The trail is approximately 1.65 miles in length (each way-round trip is about 3.3 miles).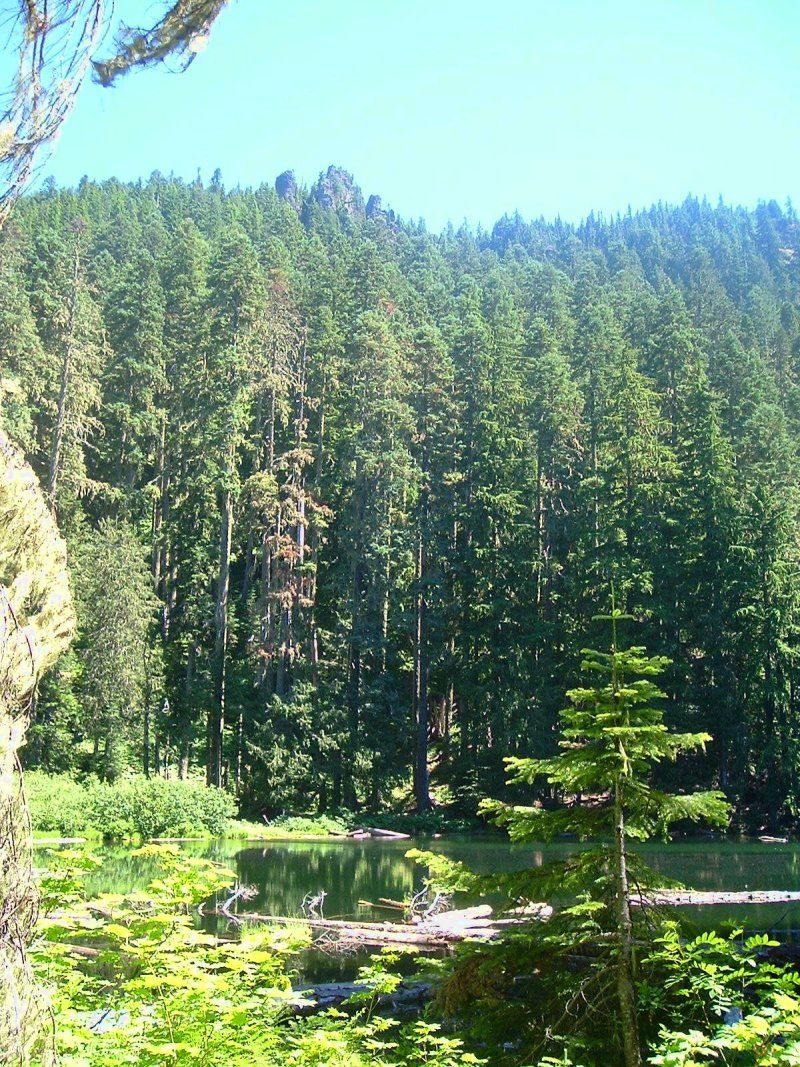 STONY SPIRES SENTINEL SKOOKUM LAKE
When you come down from Thunder Mountain, below the rock field on the west side of the trail, you will arrive at a small meadow. Turn right here (east) to go to Skookum Lake.  The location of the trail junction is shown on the topo map, and a waypoint is included in the GPS track.
Skookum Lake is named with the Chinook jargon word which originally meant a strong or powerful deity, and later came to mean simply strong or stout. When used in connection with localities, the word skookum generally indicated a place inhabited by a skookum, or god of the woods. It sometimes meant a place used as a burial ground.1
1Oregon Geographic Names, McArthur, Lewis.