Trail Length: 4.8 Miles
Elevation Gain: 2800 Feet
Note: This trail has been heavily impacted by recent fires, especially around the two lakes.  Caution is advised when traveling this trail.  Expect numerous downed logs and faint tread in places.

The Welcome Lakes Trail is a major east-west trail, connecting the summit of the Bull of the Woods with the Elk Lake Creek Trail – 559 to the east.  It intersects many trails along the way.
There is a very nice campsite at the upper Welcome Lake which has room enough for several campers. The campsite is at the junction of the Welcome Lakes and West Lake Way 556 trails.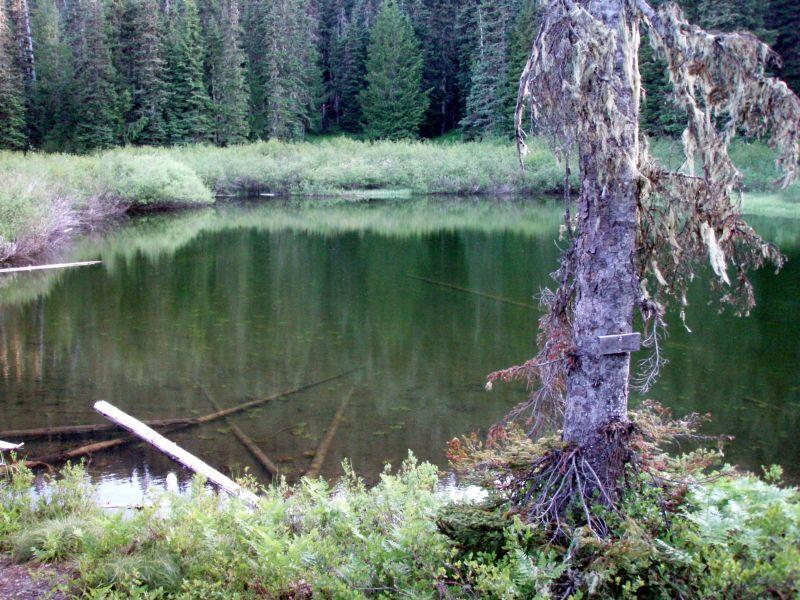 Small, Shallow Upper Welcome Lake – Before the Fire