Trail Length: 4.5 Miles
Elevation Gain: 2100 Feet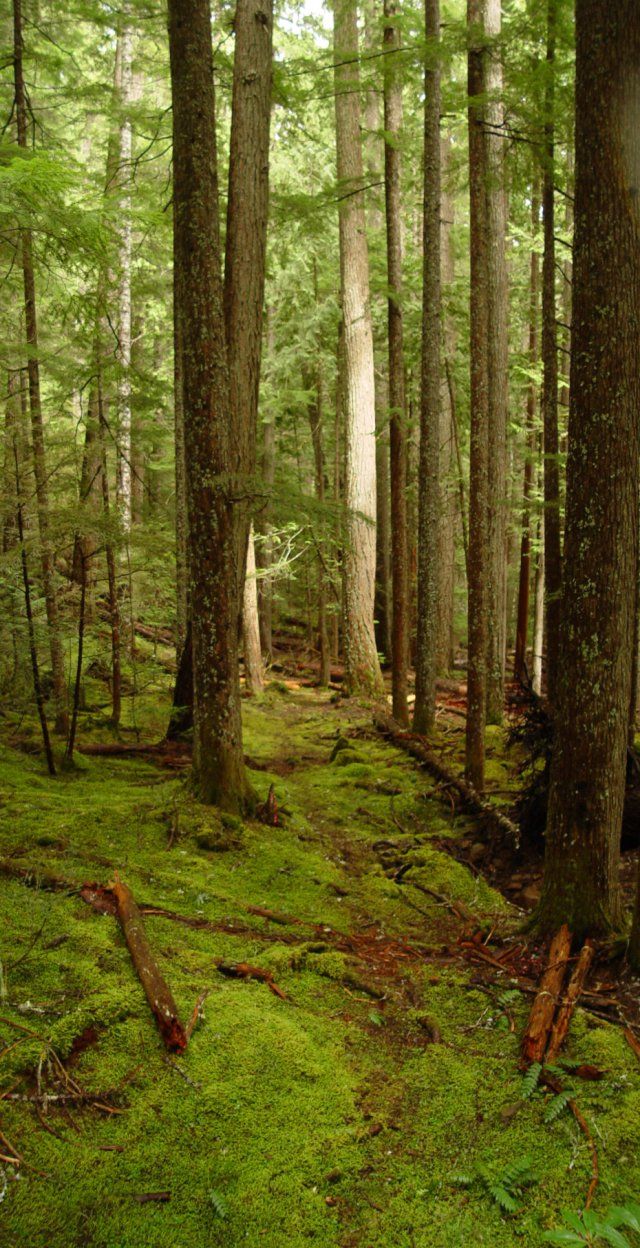 VERDANT PATH photo by Karl Helser
Trail is hard to find in places, little used, but quite scenic. Route climbs through several forest zones, from typical rain forest to arid lodgepole country, some sugar pine and yellow cedar in addition to the usual mix. Access to the stream and water in several places. Fairly easy to follow once found.  Not recommended for the average hiker. Not recommended for solo trips. Do not take children on this trail. Cougar country.
Trail was first class when built.  Very well graded.  Intersects three other long abandoned trails.
Departs the 4671 road a mile or so south of 4670.  Trailhead about a quarter mile north of Rho Creek crossing on the right in the straightaway before the curve to the right before the creek crossing.  The initial part of the route has been logged. Blazes painted orange in this area. There is a Forest Service Trailhead marker.  Park down at the creek and walk back up the road or there is a wide spot north of the trailhead.  Nice camp at the creek.
Route is blazed.  There is a switchback shortly after crossing Tumble Creek.  Trail becomes much easier beyond this point. A half mile above Tumble Creek the route passes through a clearcut. Maintain the same grade as you entered to pick up tread on the other side. In another half mile cross a small bog and enter another small clearcut. Keep left along the edge of the harvest to Fadeaway Spring, then follow the switchback to the right up to the 4672 road. Trail continues across the road with a ramp slightly to the left.
From the 4672 road to the Rho Ridge Trail 564 junction at the 4670 road the trail has a number of small logs across the trail.  Turn right at the trail junction a mile above the 4672 road and emerge at a hunters' camp ("Bear Camp") off the 4670 Road about a half mile north of Graham Pass.  Left at this junction leads to an old Guard Station site and on into the clearcut just north of Graham Pass. The Rho Ridge Trail 564 can be reached by walking out of the hunter camp south to the main road.  The 564 heading north is directly across the road at this point.
Trail is lightly maintained.  Following it should be considered a cross-country adventure.
The meadows referred to in the USFS info sheet have grown in with Lodgepole Pine.
The Rho Ridge Trail is marked with yellow diamonds.