Trail Length: 0.6 Miles
Elevation Gain: 400 Feet
Note: This trail was damaged in the Lionshead fire.
This rewarding side trail departs the Red Lake Trail at Sheep Lake northbound.  There is a sign.  Follow across a dry flat to a seasonal pool or meadow on the left.  If there is water, skirt the bank 30′ to find the trail again.  There is at this same point a nice lake and camp about 100′ to the right.
Shortly the trail begins a very steep ascent.  Footing is challenging due to the cindery composition of this volcanic feature.  Once you level off there is a side trail to the right leading to the "potatoes" and a fabulous view.
Continue on to the summit for a northerly view and a rest!
Trail recently re-opened by volunteers after a period of neglect.
See Red Lake Trail 719.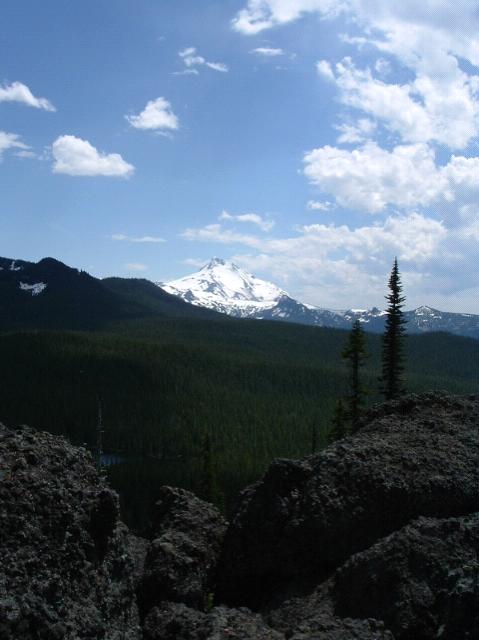 ROUGH POTATOES