Trail Length: 0.6 Miles
Elevation Gain: 140 Feet
Note: This trail was damaged in the Lionshead fire.
This trail starts about 3/4 of a mile from Olallie Lake on the Red Lake Trail 719.  There is a sign at the junction which is to the left.  Trail meanders through boulders, dwarf pines, grottos, and minor meadows and pools to the banks of impressive Timber Lake.
A very charming, easy walk.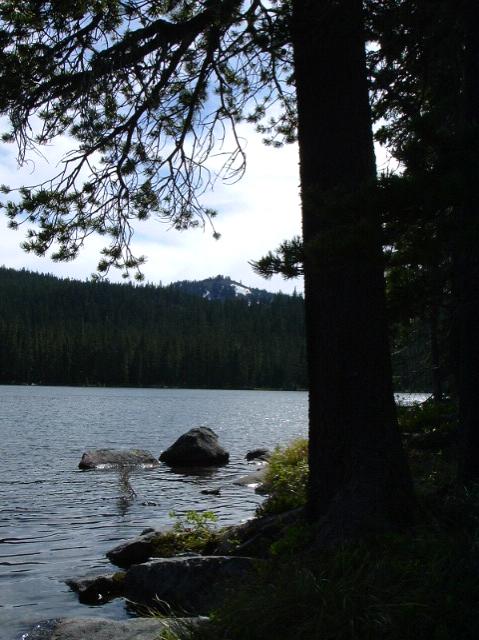 GENTLE BREEZE RUFFLES TIMBER LAKE